Quilt#10 - All About Fan Pattern Antique Quilt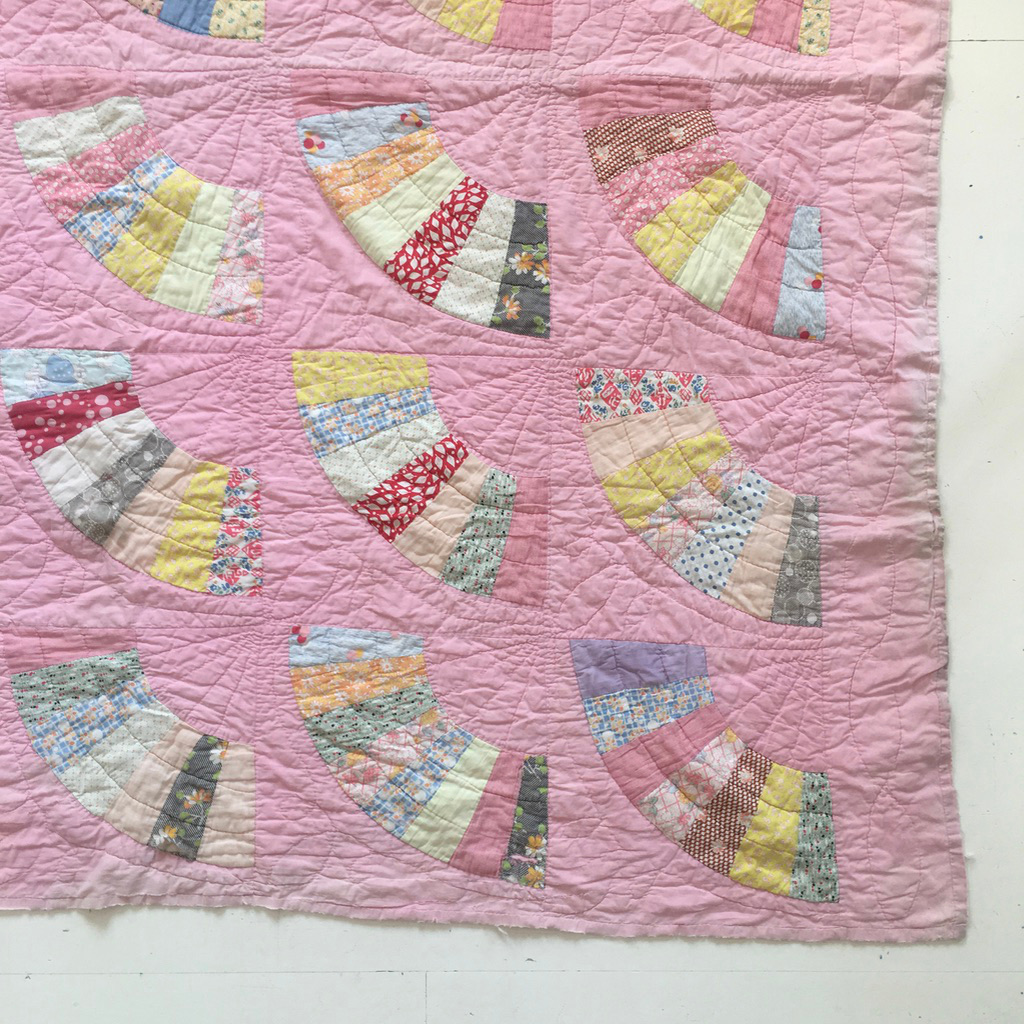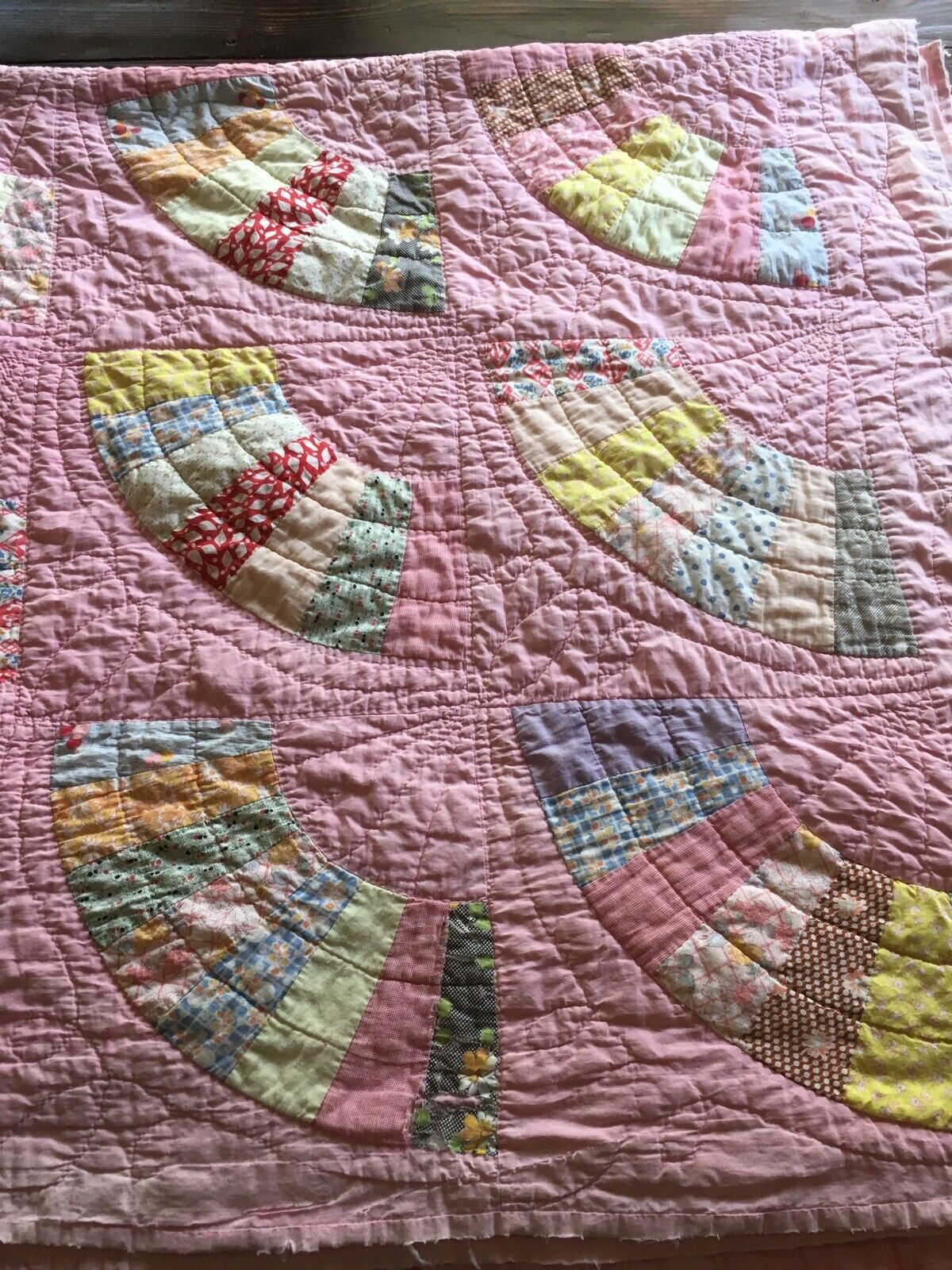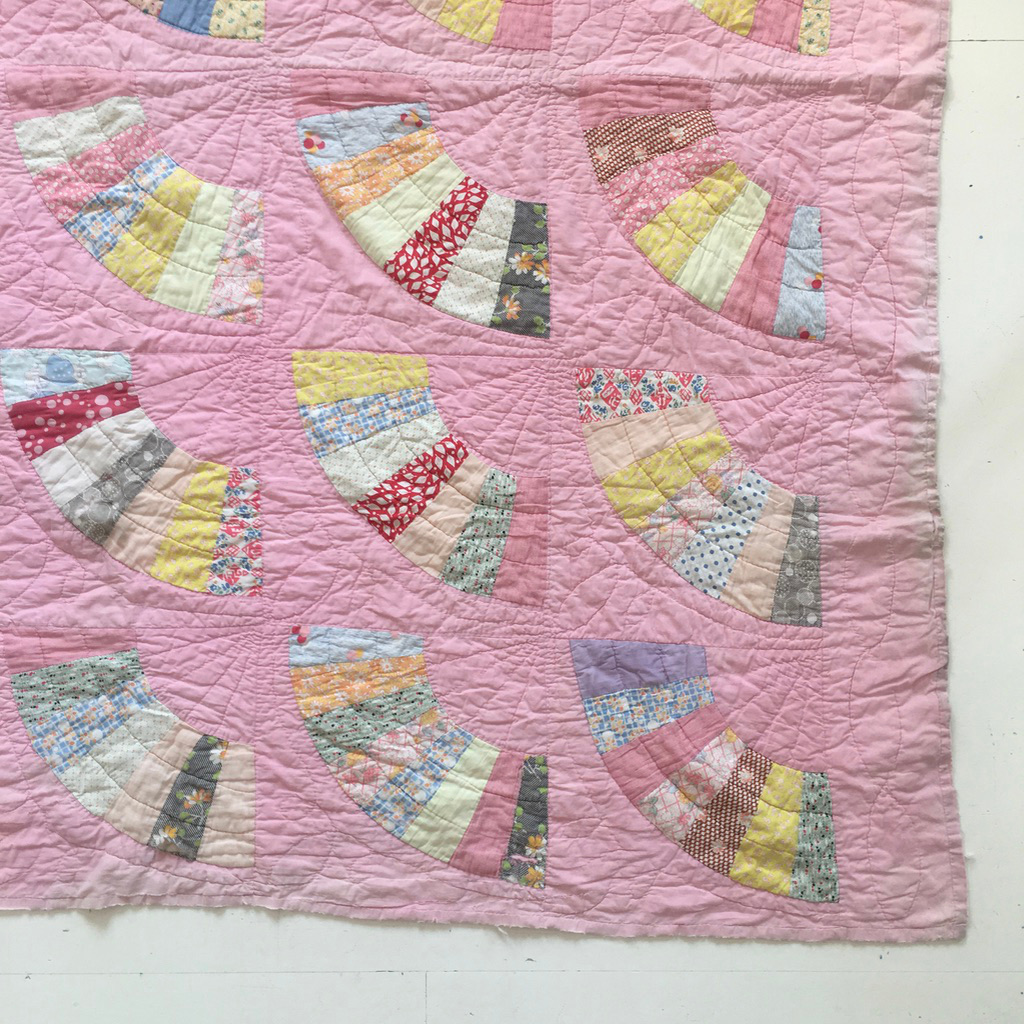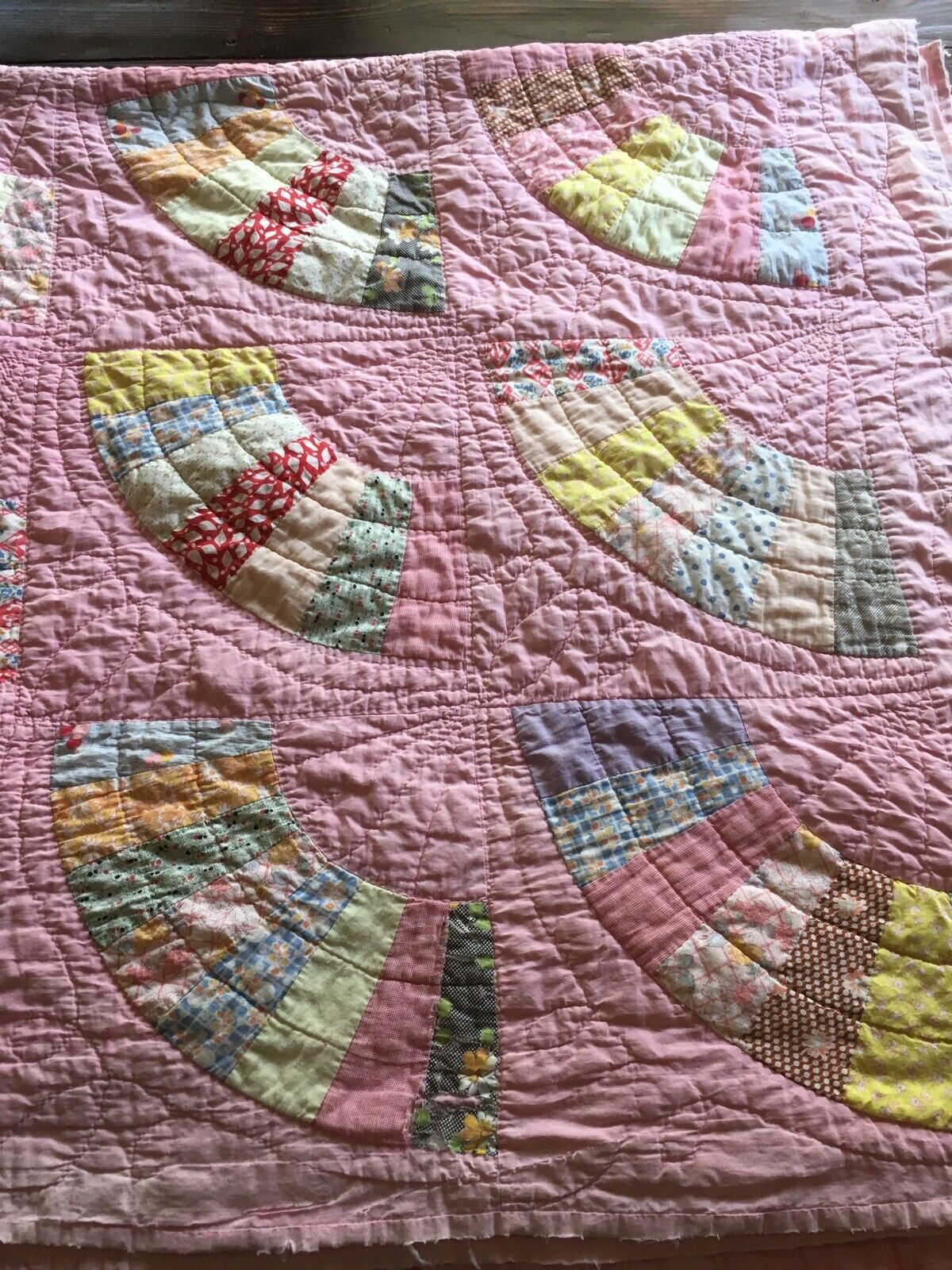 sold out
Quilt#10 - All About Fan Pattern Antique Quilt
Price incl. VAT: DKK 2.875
Handcrafted antique quilt.
This fantastisc antique quilt is from 1930's and need restoration - but it is absolutely beautiful and very soft. The edge is really ragged and som of the fabric in the corner is worn thin.Some of the color is faded.
Photo for this quilt is included as a part of description.
Color: Multi
Size: 200 * 200 cm
Style nr.: QUILT#10
Delivery: 2-3 days.
Handmade.
* * * * * * * * * * * * * * * * * * * * * * * * * * * * * *
Care Instructions:
Don't leave the quilt exposed in the sun for extended periods.

To Clean:

Soak the quilt in bath tub with natural cleaner

Wash in washing machine on hand wash/gentle cycle.

Air dry (for the est resultat outside)
* * * * * * * * * * * * * * * * * * * * * * * * * * * * * *
For question about this product or purchase an item from our inventory, kindly send us an e-mail to info@allabout.dk
* * * * * * * * * * * * * * * * * * * * * * * * * * * * * *