715 - Giacomo Alessi - Testa Uomo Media Turbante Verde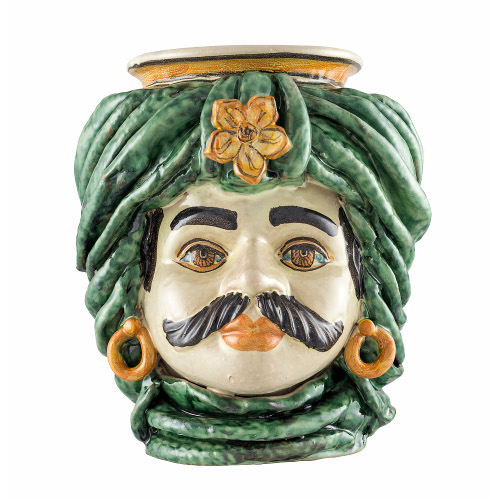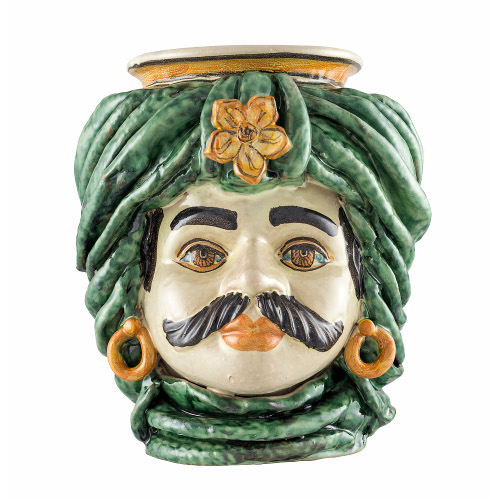 715 - Giacomo Alessi - Testa Uomo Media Turbante Verde
Price incl. VAT: DKK 3.000
Testa di moro is one of the most traditional pot forms for the Caltagirone ceramics. The vase has arabic roots. The story behind is as beautiful as the vase. A disfranchised lover kept her beloved close to her after his death, turning his head into a luxuriant vase.
Handcrafted head vase by Giacomo Alessi. Man wearing a antic green turban.
Color: Green
Size: Grande - 26 cm
Style nr.: 715
Delivery: 14 - 21 days - Specially produced for you.
Handmade in Italy.
* * * * * * * * * * * * * * * * * * * * * * * * * * * * * *
For question about this product or purchase an item from our inventory, kindly send us an e-mail to info@allabout.dk
* * * * * * * * * * * * * * * * * * * * * * * * * * * * * *
Photo credit: Alfio Garozzo